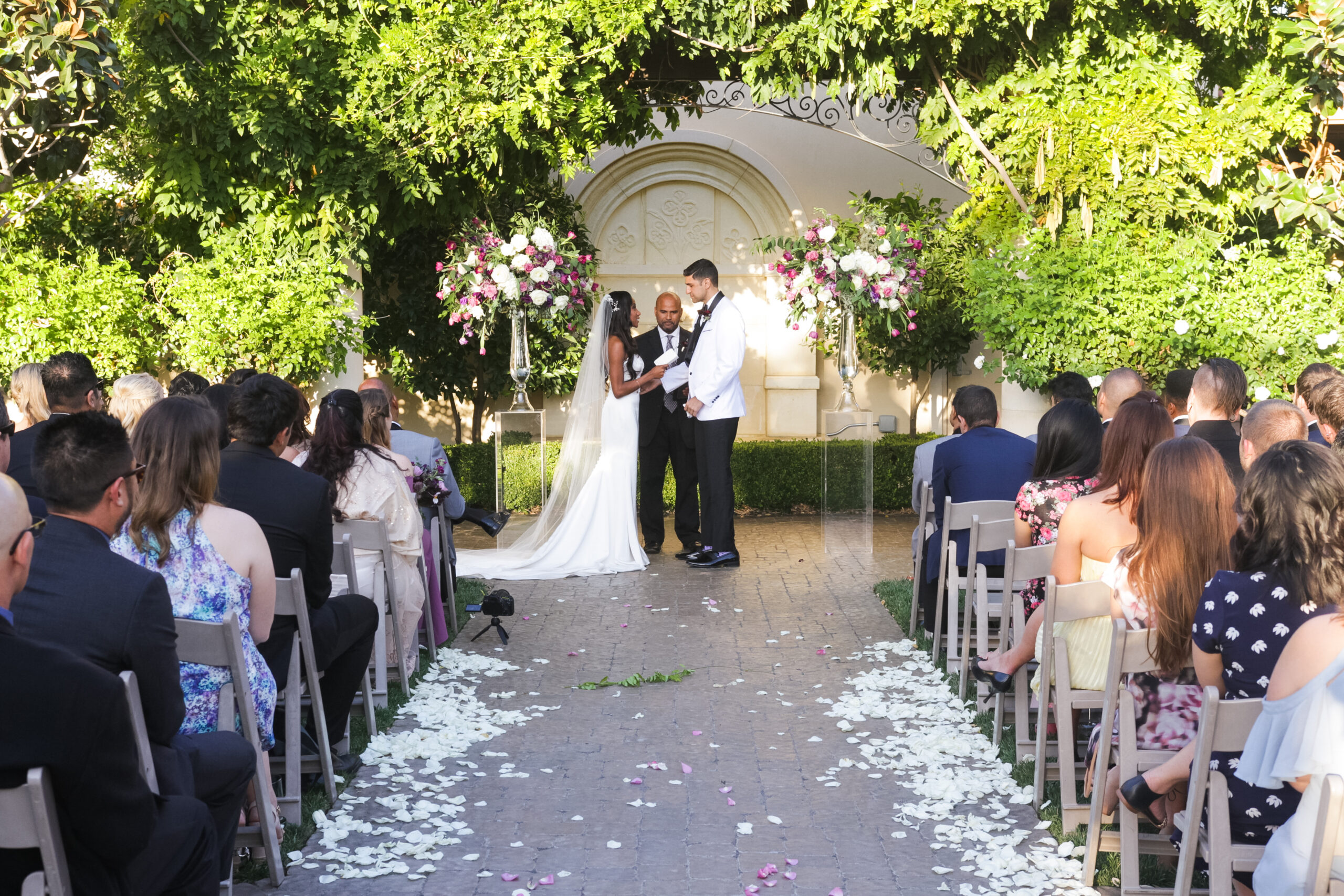 Combining Cultures at Casa Real
This Colorful Casa Real Wedding was brought to life by top Bay Area Wedding Planner Cynthia West of Creative Flow Co. and is truly a celebration of cultures.
When two people fall in love, nothing else really matters and this is a love story that shows just that. N+C wanted to bring in different traditions from very different backgrounds, . The Groom's family adorned the couple with a prayer blanket to represent his Indian culture and jumping the broom closed out the ceremony to tie in her African American roots. This was really a match made in heaven.
The reception space was romantic with lots of candles and lush purple blooms at every turn. Live musicians Amani and Lightfoot added a fun element to the DJ set. The bride and groom danced the night away with their closet friends and loved ones.
Event Design and Planning by Creative Flow Co. Hair and Makeup provided by Salon Philosophie. Florals by Vo Floral Design Rentals were provided by Pleasanton Rentals. Photography by George Street Photography. Venue Casa Real at Ruby Hill.