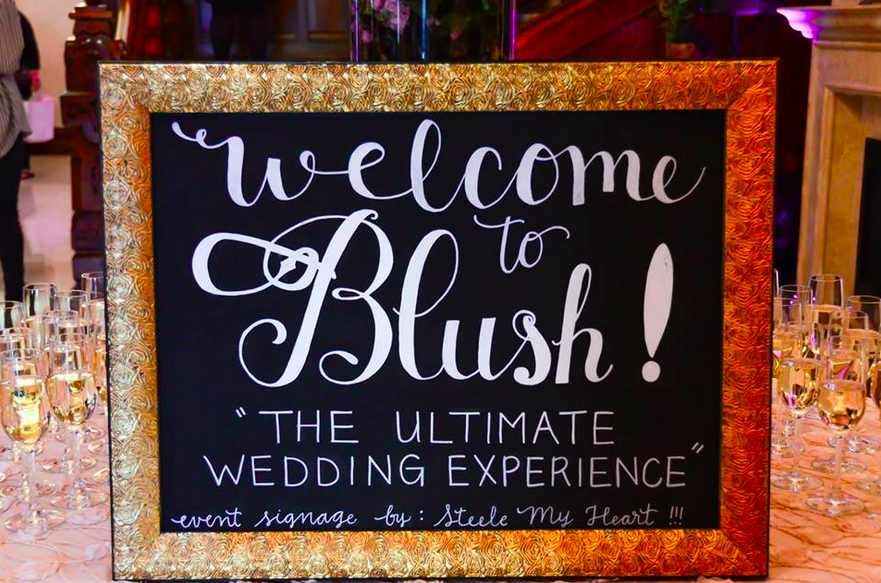 Not Your Average Wedding Event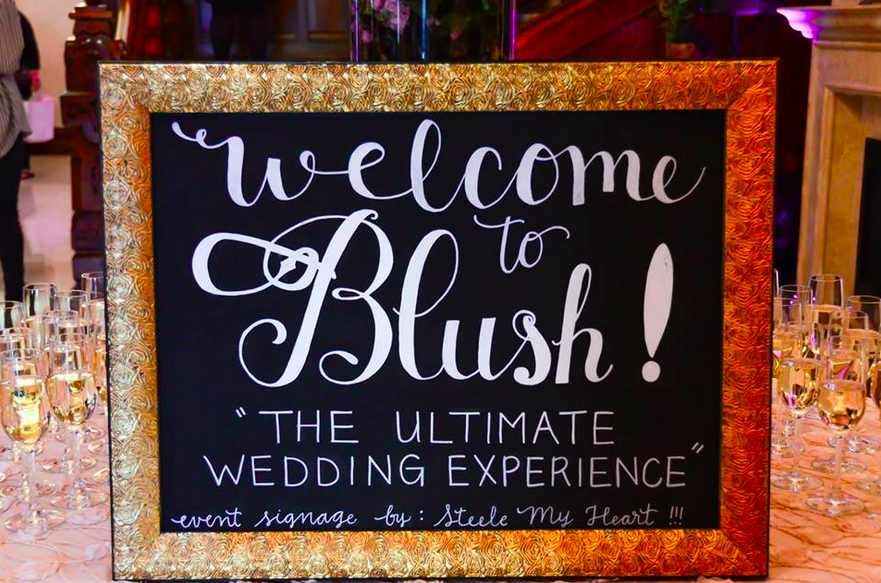 Every so often an amazing opportunity comes about that we just can't pass up! It usually involves some crazy idea, a tremendous amount of work, and a great reward at the finish line. This was one of those projects and we're so excited to share some of the amazing details from BLUSH: The Ultimate Wedding Experience. It all started with a vision and a phone call. Our good friend and colleague Aminah at Aminah Mitchell Weddings and Events came to us with an idea for a different type of Bridal Event hosted at the beautiful newly renovated SF landmark and event venue: The Payne Mansion Hotel.
Being in the wedding industry, there are so many boring bridal fairs that drag attendees through the painful process of going from booth to booth. Guests are herded through the space like cattle and leave feeling overwhelmed and even more confused than when they began.
The concept was to create a comfortable environment where new couples of all walks of life could be inspired, meet some of the best vendors in the Bay Area and have an amazing time in a classy, upscale and elegant environment. We would take the stuffiness out of bridal event and create a fun and interactive experience.
We featured a Bold Lip and Lash Bar provided by Tamra Marie Make Up Artistry, A Facial Scrub station provided by Cuerpo Lindo by Carmen Milagro, delicious sweet treats provided by Delish Designs, Monica's Brittle Chips and YoYo's Cakes. Not to mention the amazing entertainment which included a Cigar Bar and Guitarist provided by Oye Productions and some major tunes and lighting effects provided by Gatsby Entertainment. The Fashion at the end of the event was the icing on the cake!
Creative Flow Co. had the honor of custom designing the menus and calligraphy place cards on all of the tablescapes. The first was for a beautiful spring look. We sketched a colorful cluster of blooms and added watercolor text to both the Menu and Place Cards. The colorscheme was so beautiful and a great combination!  The second look was a classic black and white color palette and a modern twist. We kept the menu super simple and the calligraphy on this look classic, modern and feminine. Both looks were designed by Aminah Mitchell Weddings and Events. Needless to say the show was jam packed with beautiful inspiration.
We're happy to say, that despite all of the craziness we experienced throughout the planning process, the event went off without a hitch and was such a great time! We're excited to share a video made by our dear friendor Joseph Alan Productions that highlights everything Blush: The Ultimate Wedding Experience had to offer!
[vimeo 123875643 w=500 h=281]
We hope enjoyed this little recap!
xoxo,
Cynthia
Time to show some vendor love!
Creative Flow Co. wants to recognize the talented team of wedding professionals who helped make this dream a reality:
Event Assistance // Table Menus // Place Card Design :: Creative Flow Company
Venue :: The Payne Mansion Hotel Eats :: LRE Catering // Delish Designs //YoYo Cakes // Monica's Brittle Chips
Sips :: Polly Martini Bartender and Event Services // Courtesan Wines
Beats :: DJ Jason Mitchell
Lighting + Sound :: Gatsby Entertainment Group
Cigar Bar // Guitarists :: Oye Productions
Silver Cloud Rolls Royce :: Godfathers Limousine
Furniture // Tabletop Rentals :: Unica Party Rentals
Tablescape Linen :: La Tavola Fine Linen
Tablescape Floral Design //Welcome Table Floral Design :: Studio Dizon
Bar Florals // Bouquets :: Flower Bandit
Event Signage :: Steele My Heart
Bright Lip + Lash Bar :: Tamra-Marie Artistry // First Lady Collection by Yvet Armeni
Jewelry :: Stella & Dot by Courtney Parham, Independent Stylist
Body Scrub Demo :: Cuerpo Lindo by Carmen Milagro
Ceremony Magazine // Bye Bye Birdees Consulting Services, // QUA SPA //Salvare La Vita Water
Fashion Show :: Aji by Amanda Christine // Crisanta Malig Studio
Photo Booth :: SnapFiesta
Video Production :: joseph alan productions
Photography :: Gaede Glass Photography //Alex Lexson Photography
Very Special Thanks :: Charleston Pierce Presents
Event Producer :: Aminah Mitchell Weddings + Events