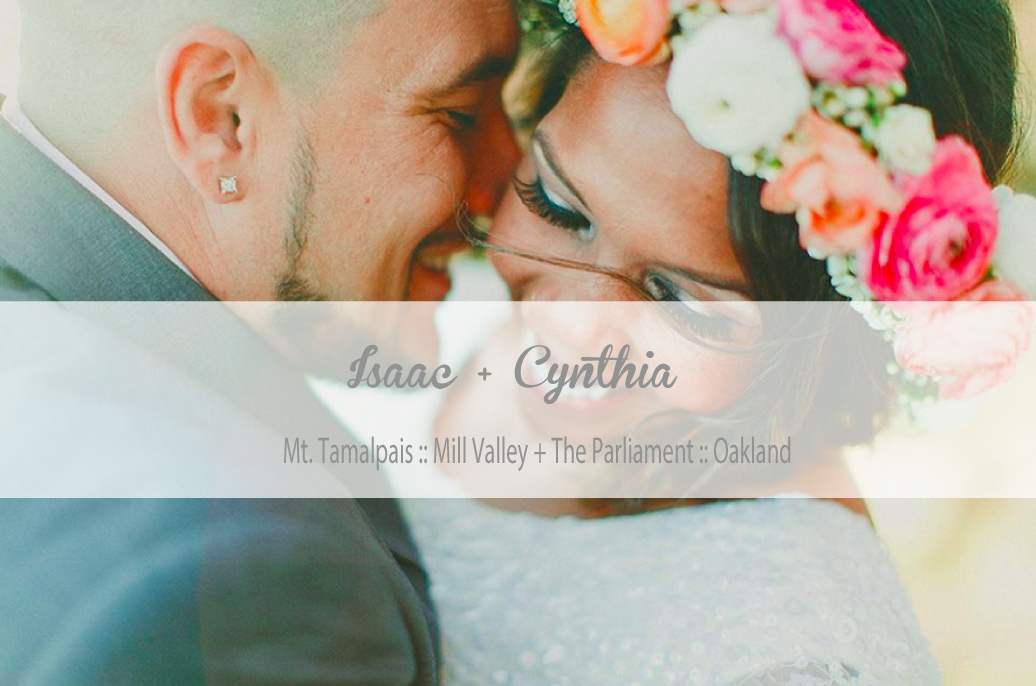 Creative Flow Co. :: I + C :: Mt. Tamalpais Wedding
Top Wedding Planner Cynthia West of Creative Flow Co. hosts her big day atop of Mt. Tamalapais in Mill Valley with epic wedding day views
Bay Area couple Cynthia West and Isaac Martin took a different route to the wedding altar than most couples do. They met, fell in love, had two beautiful children and then one day, decided to make it official. 
Atop the beautiful Mt. Tamalpais, 80 of their closest family and friends gathered to watch them celebrate their 10 year anniversary with an intimate ceremony.
"We were engaged for a year and had yet to set a date. Our ten year anniversary was just 40 days away and we said hey – wouldn't it be cool if we just got married?! We really couldn't think of a better way to celebrate our love than with a small intimate celebration with our closest family and friends. We knew we wanted it to highlight who we are and what we love to do most which is why we chose the majestic Trojan Point at Mt.Tamalpais. Being hiking enthusiasts, we loved the amazing views of the city, beach and forest and really wanted to WOW our guests."
Cynthia owns an Event Planning company and has seen her fair share of weddings over the years which is why she took an outside of the box approach when planning her own big day. Decor was kept minimal. 
"We worked with an amazing florist, Nancy Liu Chin, and kept everything very natural at the ceremony. Fresh flowers and greenery lined the aisle and alter as our guests sat picnic style and watched our vows. The bridal party included our two children. Our son Carmelo, six, was the ring bearer and our daughter and flower girl Mila, 3, was topped with a beautiful hand made flower crown and dressed the aisle with fresh rose petals. Since we didn't have the traditional bridal party, we wanted to include family where we could. The ceremony musician was the Groom's Father, Bob Martin who is an experienced bass player, the Officiate was the Bride's Sister, Jessica Garon, who had officiated a handful of weddings before and the cake was made by the Bride's Step-Father who loves to bake."
Being an untraditional couple, they opted for something more intimate and romantic with a very natural boho feel. The bride wore a beautiful flower crown laced with ranunculus in a bold color palette, a vibrant bouquet and a sequin fitted gown with a train. 
"We had 40 days to pull it all together and being a wedding planner, I really wanted to take the fuss our of the planning process. We made decisions quickly and stuck with them. We narrowed down what the most important things to us were and splurged in those areas. A great photographer was key. After all, the day goes by so fast and that's all you have to look back on. As soon as we decided to get married, I contacted my friend and amazing photographer Caroline of Milou and Olin. I knew she would capture all the love that was in the air that day."
The after party was held at the couple's fav Bay Area hot spot – The Parliament in Old Oakland. The upscale lounge vibe showed the couple's love for the city night life. They kept is simple with a cocktail style reception that was filled with lots of laughter, libations and great music. 
"Isaac is a Music Producer and wanted to bring his love for music into the celebration so a hip downtown spot was a must have. We really wanted our guests have an amazing time. We're so happy we had so many to share our special day with. Having our children there to celebrate with us was an amazing feeling."
Time to show some vendor love!
Creative Flow Co. wants to recognize the talented team of wedding professionals who helped make this dream a reality:
Event Design + Production – Creative Flow Company
Ceremony Venue – Trojan Point :: Mt. Tamalpais :: Mill Valley
Reception Venue – The Parliament :: Oakland
Photographer – Milou and Olin Photography
Florist – Nancy Liu Chin Designs
Makeup Artist – Proj Face MUA
Rentals – OTL Vintage
Paper Products – Creative Flow Company : Custom Design
Linens – Napa Valley Linens